FINALLY! The Curse Is Over
Artest pops off for 27, Rockets cruise past Blazers to take 4-2 series win
By Clutch
APRIL 30, 2009 11:58 PM  |  BOX SCORE  |  HISTORY VS. BLAZERS
He's scary, both for the opposing team and his own. Some of Ron's shots were not in the flow of the offense, but they were falling. When he was really needed, Artest rose to the challenge, scoring 27 points to lead the way.
Outlaw shot over 45% from the field and scored nearly 13 points a game during the regular season -- and he was putting up almost 15 a game against the Rockets. Not in the playoffs. Houston locked him down, holding him to 31.8% shooting and just 9 points a contest.

Rip City Uprise?

Meet Clutch City Beatdown.

While Portland was proclaiming the Rockets would choke, the good guys were having none of it. The Rockets came through with a 92-76 thrashing of the Blazers, sending the Rockets to the second round of the playoffs for the first time since 1996-97, the first year of ClutchFans.

We're in May and we're not done.

Despite all the mind games, the Rockets never let go of control of the series since the Game 1 blowout -- they weren't losing at home. Rick Adelman is now 7-0 here against the Blazers since becoming Houston's coach and the Rockets franchise is 13-1 lifetime at the Toyota Center.

Ron Artest, who has struggled since Game 1, was liquid draino in this one. He scored 19 of his game-high 27 points in the first half to lead the rout.

His partners in crime were Yao Ming, who knocked down 17 and 10 boards, and Aaron Brooks, who shook off the frost to hit a couple dagger threes and score 13.

The Rockets won this series by shutting down Portland's role players. They let Brandon Roy and LaMarcus Aldridge have their big games, but they shut down everyone else, in particular Travis Outlaw and Greg Oden.

To Pistons, Spurs and Lakers fans, this must seem silly right now. This much hoopla for a first round series win?

Yes. Hell yes.

It's been a 12-year drought and our lips are parched... so Rockets fans, it's time to raise our drinks.

This is for Yao Ming, who won't be saddled with a one-and-done label.

This is for Ron Artest, who may have finally found a home.

This is for Dikembe Mutombo, who played in every minute of every game of this series.

This is for Shane Battier, a champion all his life who just erased the memory of 5 first round NBA series losses.

This is for Luis Scola, who gave right back to LaMarcus Aldridge everything that he could throw out.

This is for Aaron Brooks and Kyle Lowry, who can now confidently ask fans how many playoff series Rafer Alston won in Houston.

This is for Von Wafer, because I can't believe I wanted D.J. Strawberry.

This is for Chuck Hayes, who played just 30 minutes in the series yet still did what he always does -- win games with his defense.

This is for Tracy McGrady, who would have experienced this himself had he been healthy... and motivated.

This is for Daryl Morey, who finally gets his payback bitchslap to Portland GM Kevin Pritchard for stealing his draft intel.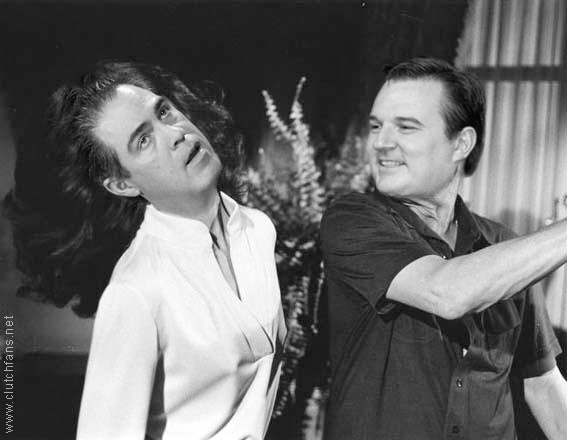 This is for the Portland Trail Blazers organization, for sending Houston the 6-player care package of crap 10 years ago that set this franchise back years.
This is for Hakeem Olajuwon, just because he's Hakeem Olajuwon.
This is for Cuttino Mobley and Steve Francis, two guys who poured their hearts out trying to get the same thing for Houston.
And lastly, this is for the fans, the real fans, who waded through years of Thomas Hamilton and Ryan Bowen waiting for any kind of postseason success.
The Lakers are up on Monday and there will be plenty of time to review that brutally tough series, but right now we just absorb it all.
Finally! The curse is over.


Clutch can be reached at clutch@clutchcity.net and also can be followed on Twitter