Podcast: Chris Paul, Dwight Howard and NBA Trade Talks
Will Dwight Howard and Chris Paul make themselves a package deal? In June, things can change quickly, and the buzzword these days is Chris Paul.
In June, things can change quickly, and the buzzword these days is Chris Paul.
Dave Hardisty talks with Andrew Stewart and Lance Thompson about reports that Paul and Dwight Howard may want to play together, and how it impacts Houston's chief pursuit of Howard. Also, do the Clippers and Celtics trade talks throw a wrench into the works?
Dave also welcomes in David Weiner to discuss the unlikely event of landing both superstar free agents and how that could possibly be pulled off by the Rockets.
The ClutchFans Podcast has also been picked up by ITunes. Check it out, subscribe, and feel free to leave a review.
>> Comments
Podcast: Play in new window | Download
Subscribe: RSS
The Houston Rockets draft… JABARI SMITH JR!!!
Clutch & Bima get together to discuss yet another A+ NBA Draft for the Houston Rockets as they land Bari, Tari and TyTy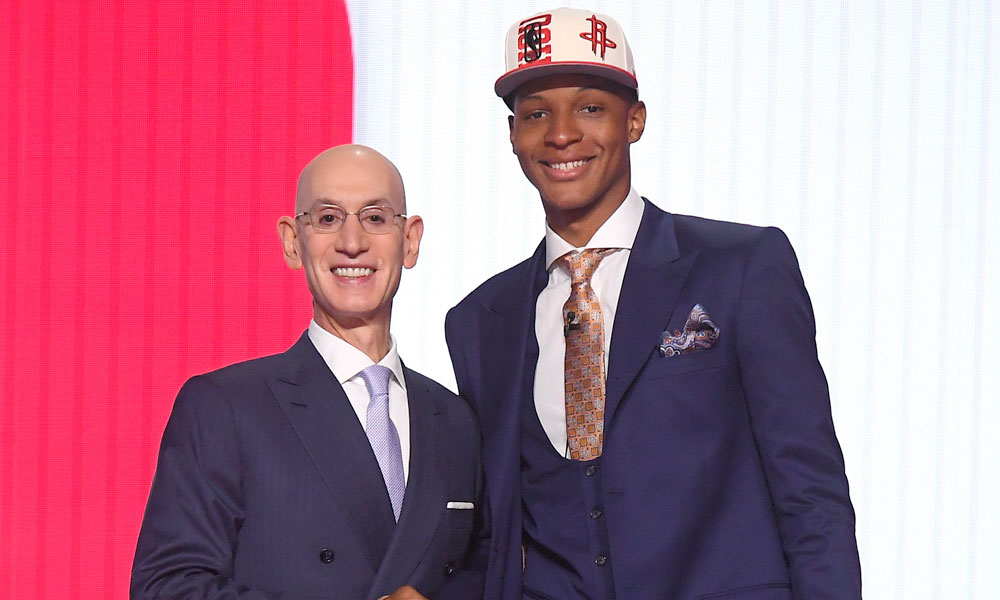 What a draft night!
The Rockets came away with some incredible fortune last week as Auburn forward Jabari Smith Jr., who many felt was the #1 pick, fell to #3 and the rest is history. Jabari is now set as part of the future in Clutch City.
It wasn't just Jabari that was the good fortune, either. The Rockets snagged LSU forward Tari Eason with the 17th pick and picked up Kentucky point guard TyTy Washington and a couple of second-round picks late in the draft.
Dave Hardisty (@clutchfans) and David Weiner (@bimathug) discuss on the podcast the 2022 NBA Draft and how the Rockets came away with Bari, Tari and TyTy — what looks like another impressive haul for Rockets GM Rafael Stone. They also discuss possible Eric Gordon trades and the state of the Rockets rebuild.
A huge shout out to all our supporters over the years. Thanks for subscribing to the pod!